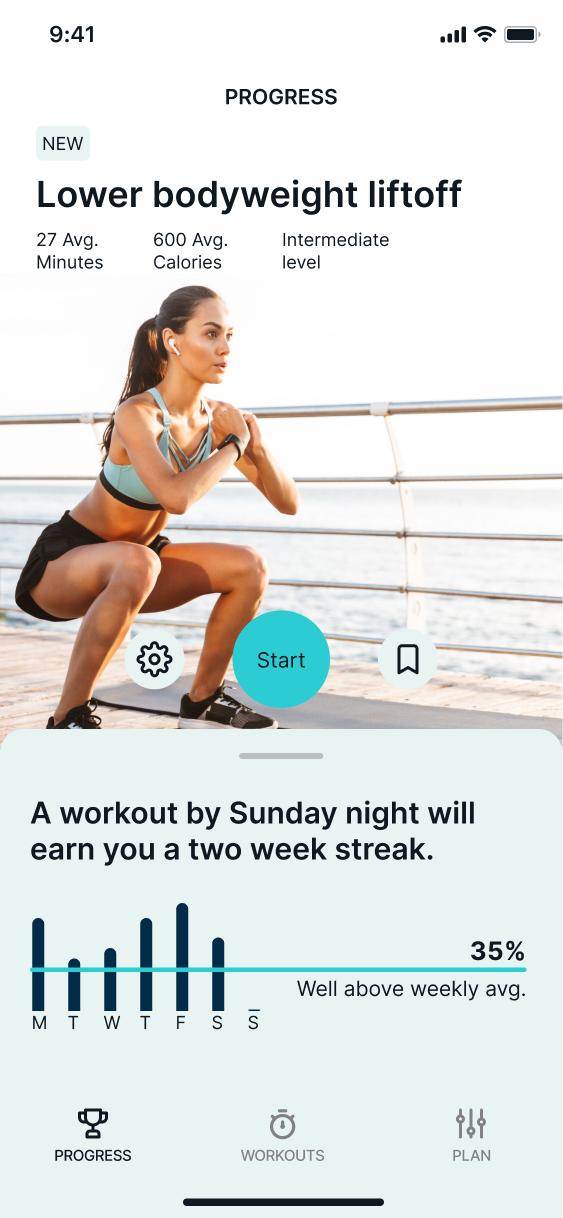 Like a personal trainer, on the go, and in your pocket. The FitME app allows fitness enthusiasts to keep consistent, optimized workouts by tracking and monitoring their progress.

Role: Product design, visual design, interaction design, prototyping

Tools: Figma
PROBLEM
Staying motivated is challenging. Getting results is essential.
Beginners often lack motivation, and quit before they see results. Seasoned athletes can get injured, bored with routines, or hit a plateau in peak performance.
GOALS
Help every athlete create (and keep) attainable goals.
Rather than leaps and bounds, FitME encourages users to take steady, measurable steps towards their goals. The app's focus? Consistency and accountability.
TARGET
Beginners to fitness enthusiasts.
Whether training for a Couch to 5k or an ultramarathon, FitME provides actionable insights and motivational workouts to keep all athletes inspired.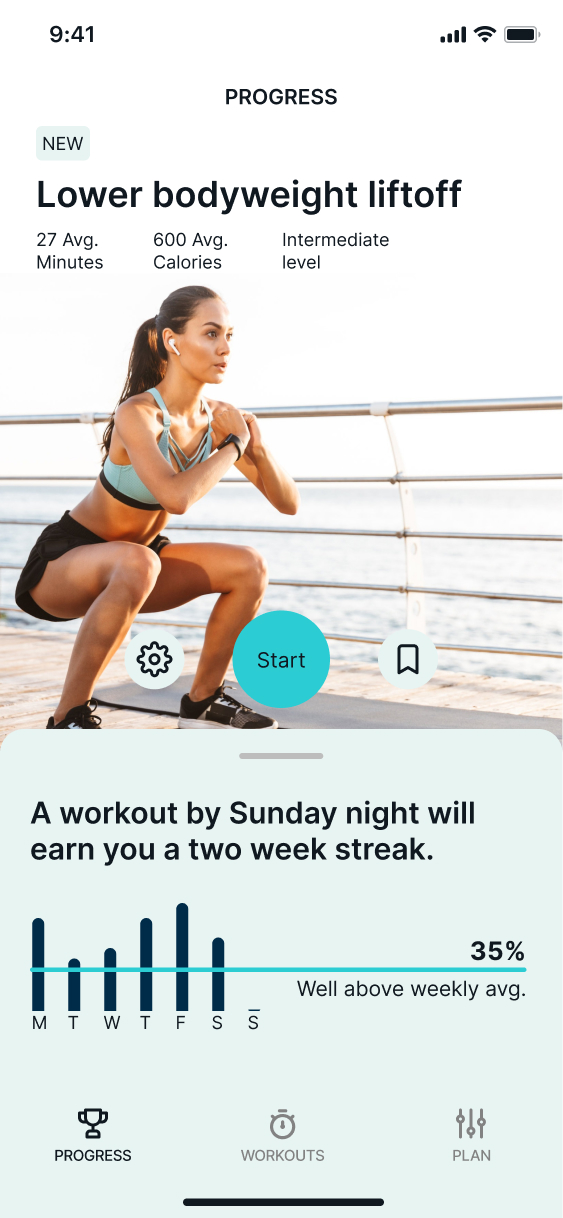 Main features

New workouts and data, every time.
Quick motivations and insights make it easier to stay on track.
The app continually offers new training options, to help users reach their goals.
FitME also displays data for recent workouts, to visually illustrate improvement and encourage consistency.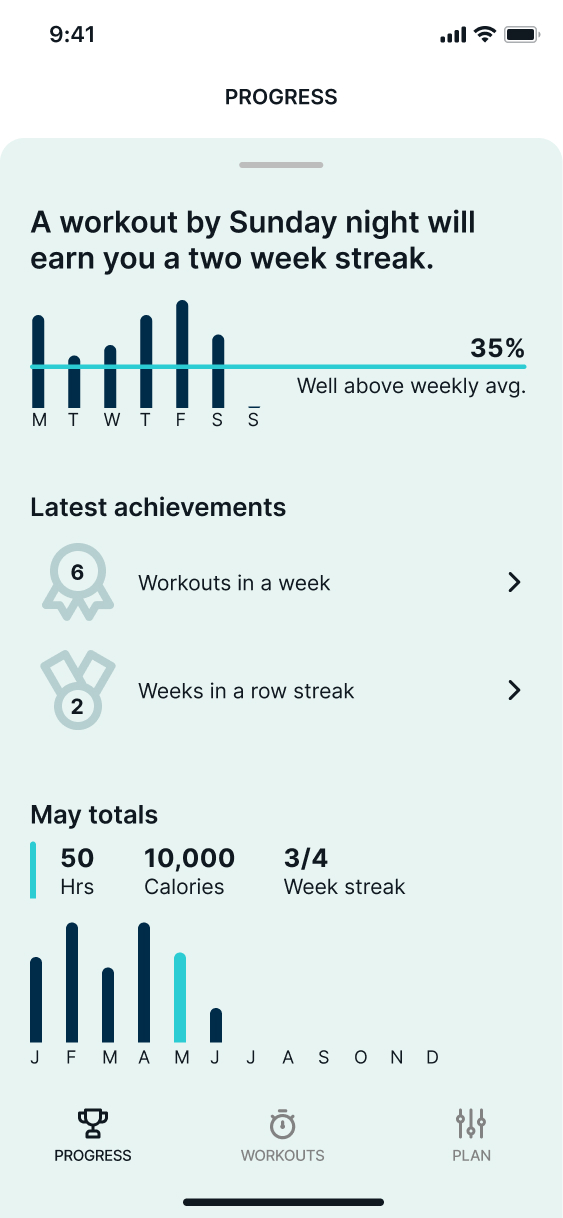 Main features

INSIGHTS
Data trends and personal bests.

Users can view their effort as trends, aggregated over periods of time. Charts display historical and current data, while celebrating recent achievements.
By focusing on steadiness, the app encourages the ethos of taking small steps, every day.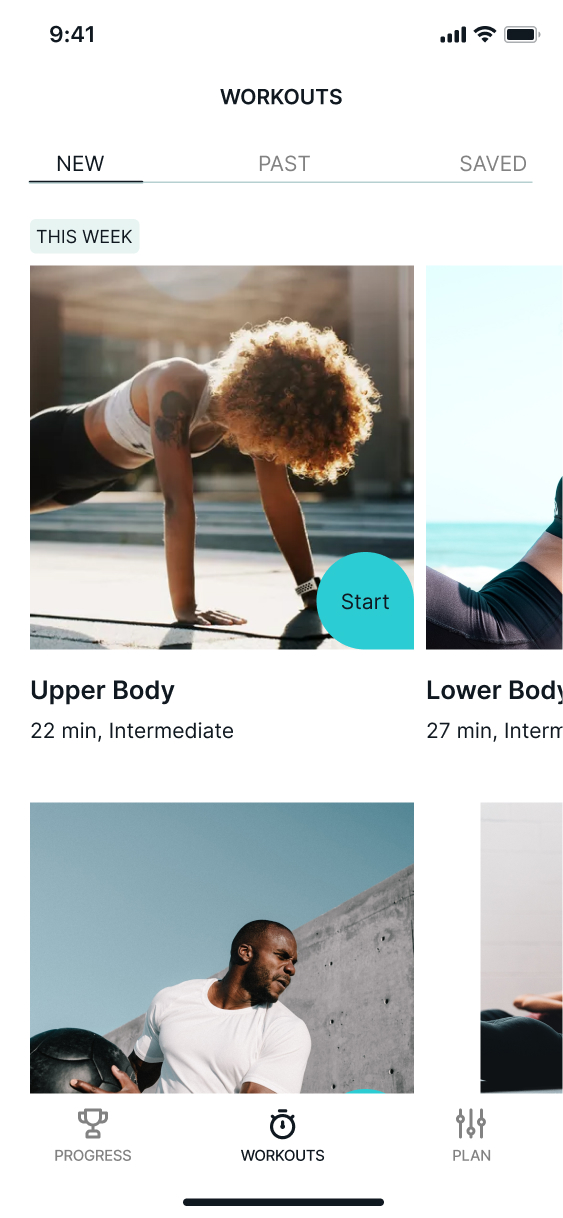 Main features

Workouts
Access to past and saved sessions.

Videos range from 15–45 minutes and are designed to help users see and feel results.
Love a workout? Anything can be easily saved, retrieved and repeated.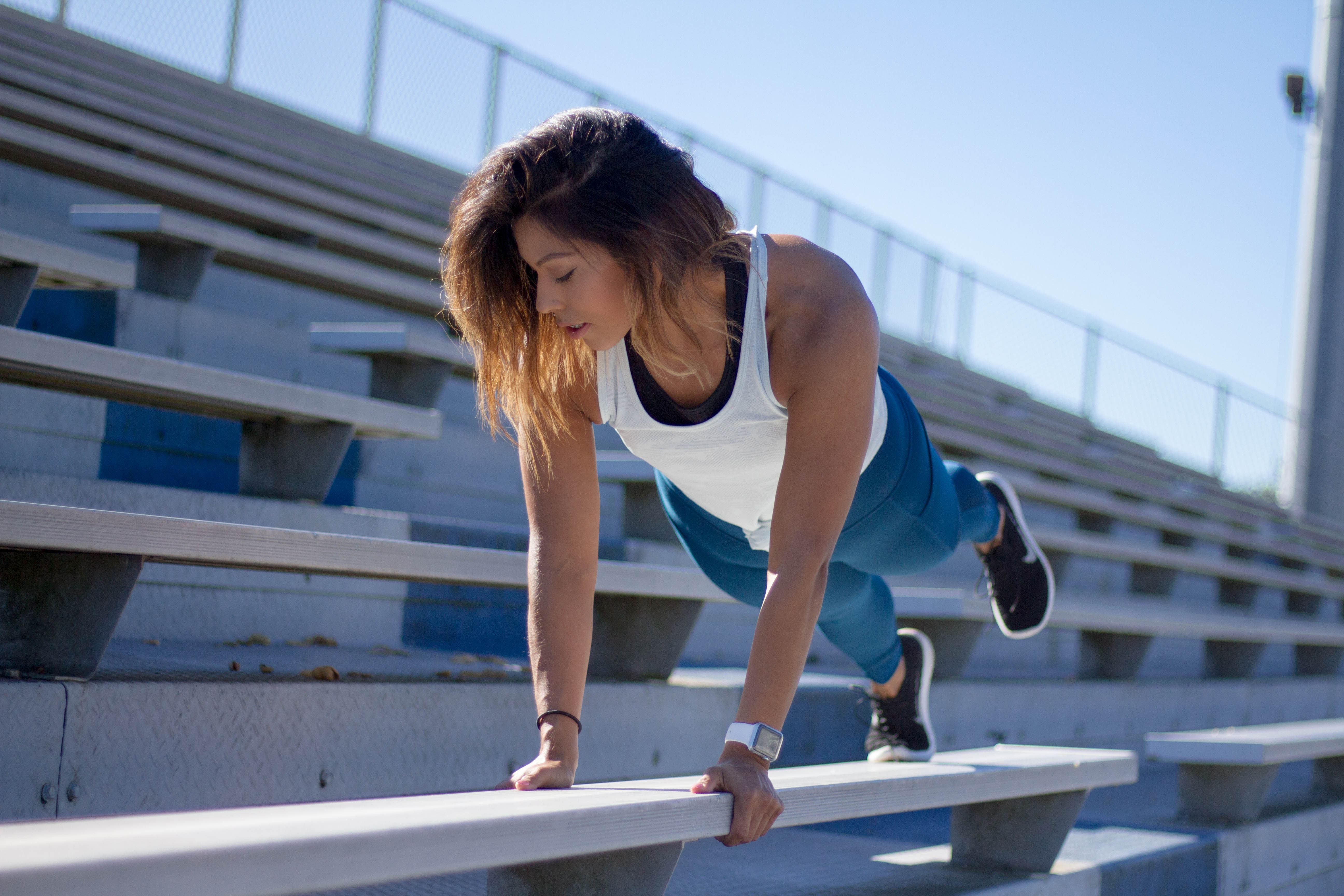 PERSONAS
Beginners
Interested in losing weight and seeing quick results.


Find it difficult to train consistently, and need words of encouragement.


Want to lose weight with little effort, preferably while having fun.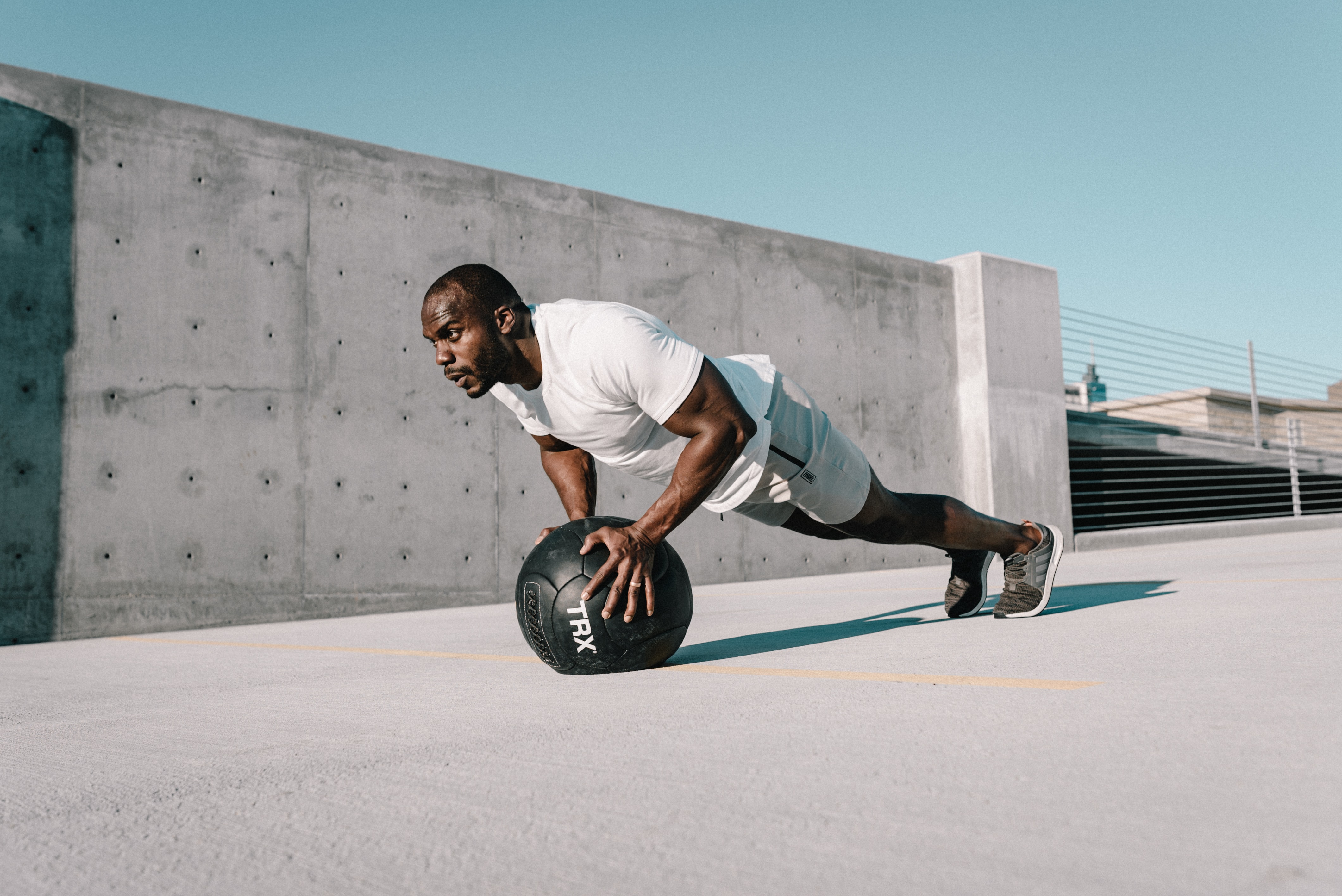 PERSONAS
Intermediate and advanced fitness enthusiasts
Interested in staying on track and improving their performance.


Want to track progress and get deeper insights.


Achieve better fitness while avoiding injuries.


Find satisfaction in seeing improved results.
USER FLOWS
Once features were defined, User Flows were created. This was part of the visual thinking process to work through the experience.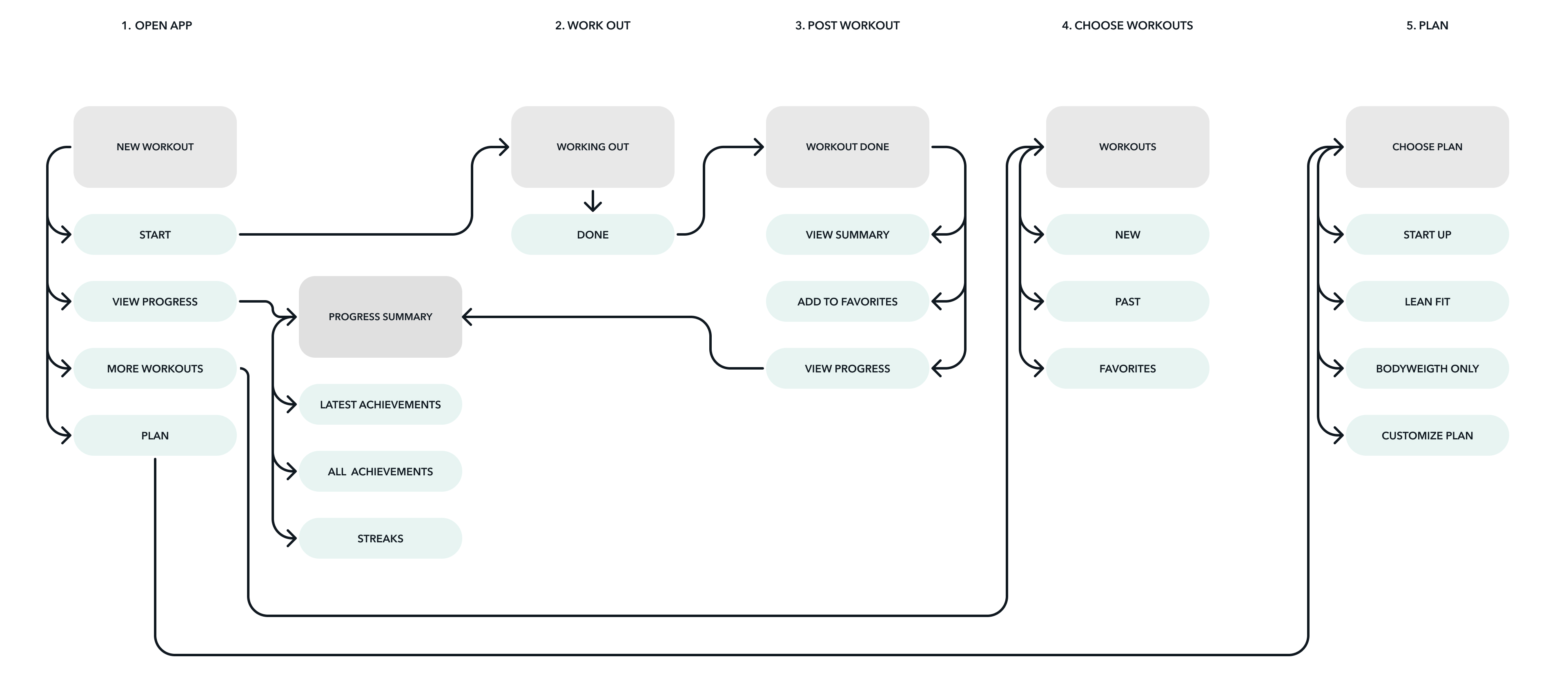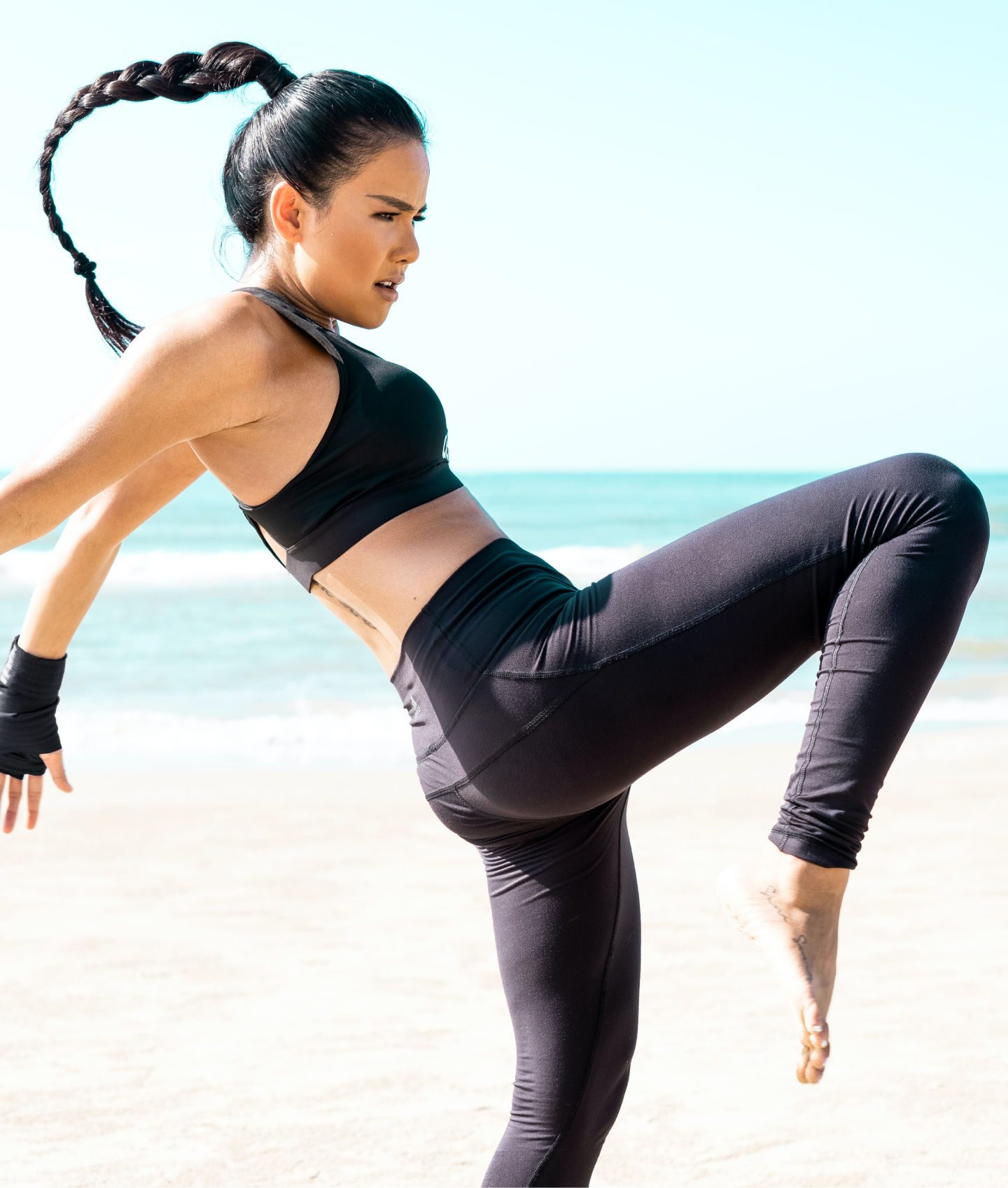 VISUAL DESIGN
Energizing as the ocean breeze.
Without brand guidelines to follow, I started from a clean slate, building all elements of the design.
Three words informed the direction:
Approachable
Clear
Energizing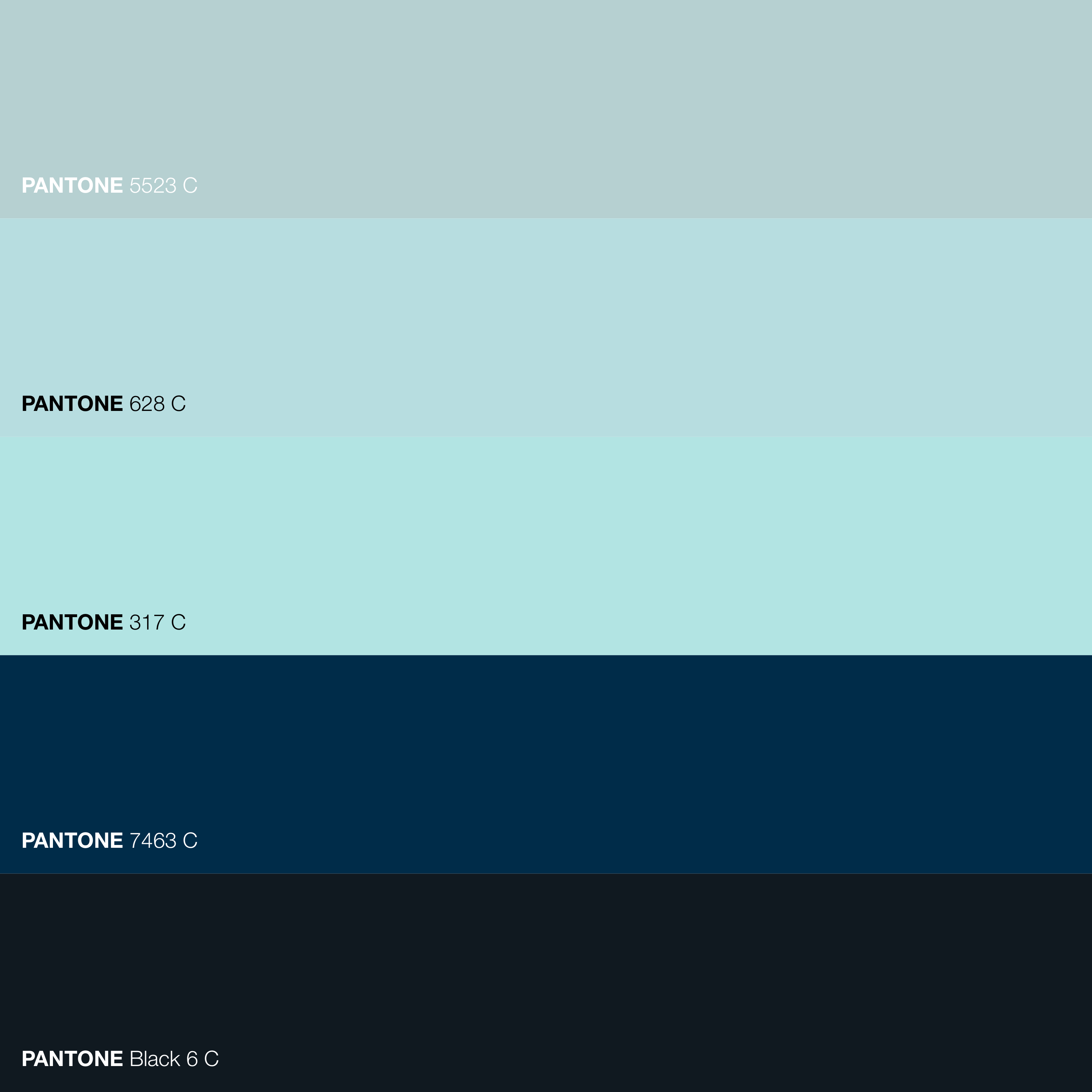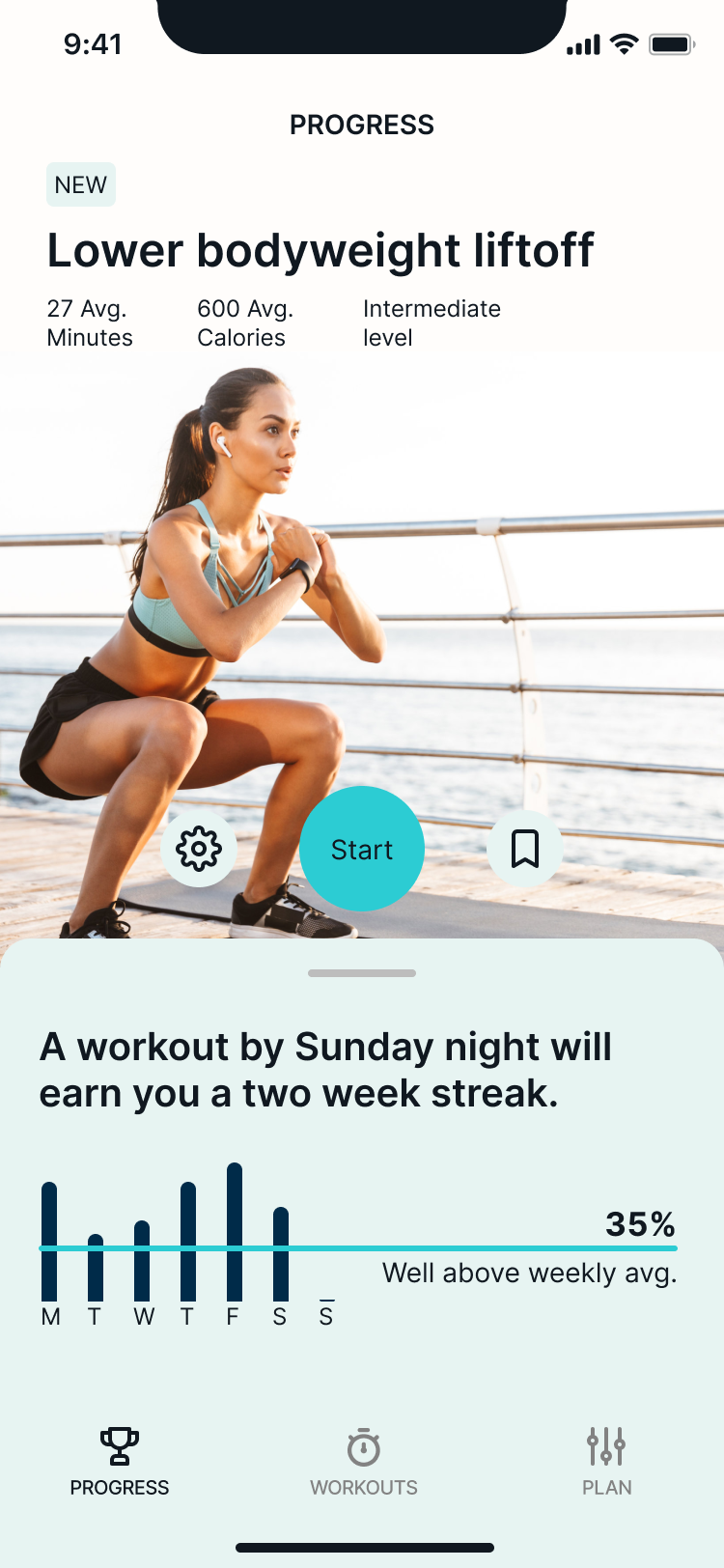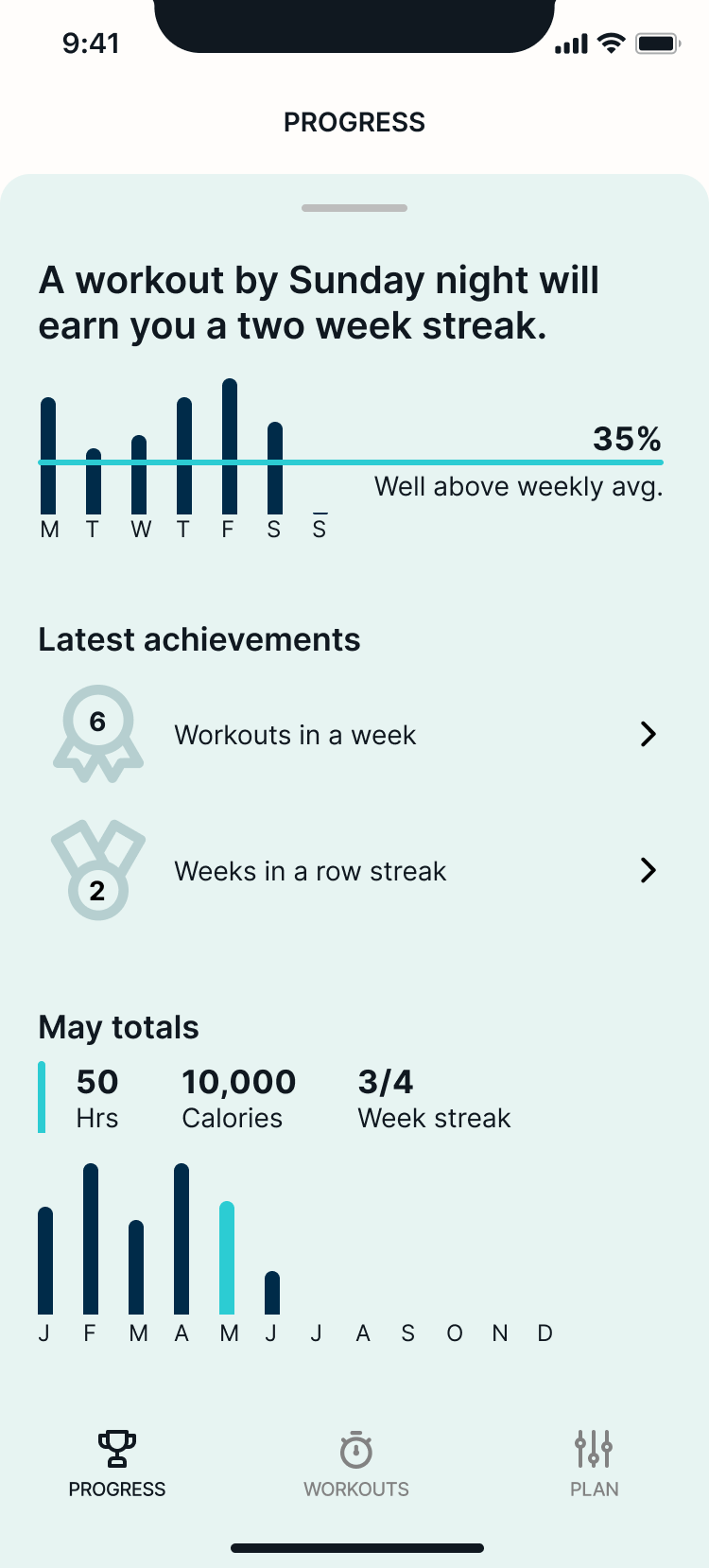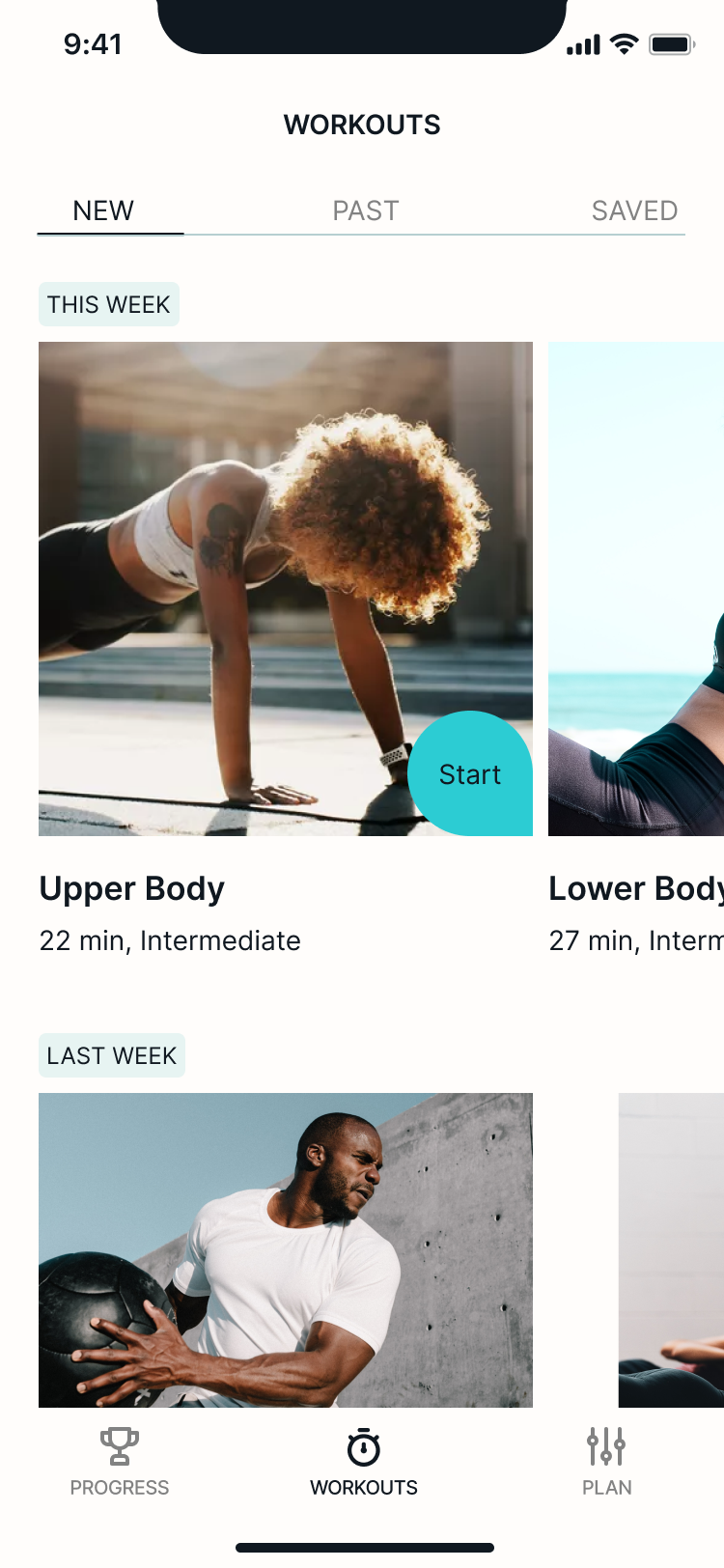 UI DESIGN / PROTOTYPING
Interact with the prototype below to experience the approachable visual style.